Amwill's passion – The FITTEST in Dermatology
AMWILL HEALTHCARE has always dedicated itself to bring high quality skincare range accessible to different strata of the society.
Our products are manufactured in GMP & WHO certified units. We maintain purity and sterilized environment that ensures that products are made to suit all skin types. The ultimate aim of the company is to deliver skincare range that meets its purpose of treating, curing and preventing skin ailments. We have covered all the major skin disorders and ailments like acne, psoriasis, hair fall, sun tan, eczema, dry skin, allergies, infections etc. As a proud dermatology company, we have secured a name that you can trust.
High Quality Dermatology Medicines Range
Over hundreds of products have been covered by AMWILL HEALTHCARE which is promoted to dermatologists/cosmetologists across India. All the medicines being offered are DCGI approved with highest form of quality, efficacy and durability. The attributes that our medicines carry is a hallmark of our professional nature. We have tried to bring new and innovative drug solutions. Some of the good quality methods adopted by our company are as follows:
Modernized machines and equipment are installed in each department that ensures proper production of different dosage forms.
Guidelines of FDA, WHO & WHO have been thoroughly followed which is the reason behind our successful products list.
Skilled manpower have been hired who have years of experience and guide our way to better quality, affectivity and reliable skincare solutions.
APIs are sources from trusted vendors. Perfect balance of ingredients is maintained in each medicine which makes required composition for better results.
They are packed in air tight and superior containers to protect against contamination, spillage, pilferage etc
TIME
Evolved and Grew over a decade since 2009 to become a trusted name in Dermatology.
FOCUS
Focused towards providing quality products & services to dermatology fraternity & patients
INNOVATION
Constantly innovating with an eye upon formulating products which are path breaking in the field of Dermatology. Ability to be the FIRST by filling up the gap.
TRUST
Trustworthy name in Dermatology with national repute and having collaboration with top manufacturing companies specializing in Dermatology.
PASSION
Passionate towards initiating center of excellence in dermatology.
MISSION
To attain leadership position in the field of dermatology.
To formulate products, which are unique & first times in the country.
Tie-up with international dermatological companies for marketing their unique formulations.
Create a manufacturing facility of international standard to cater unique formulations across the globe.
Initiate a center of excellence in dermatology.
VISION
A unique organization, wholly dedicated to the cause of dermatology in totality:
Of national repute.
Involved in marketing of unique dermatological formulations.
Creating a Centre of excellence, dedicated to progressive research.
Quality is never an accident. It is always the result of high intention, sincere efforts, intelligent direction and skillful execution. It represents the wise choice of many alternatives.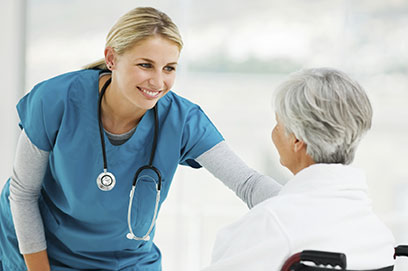 We offer Wide Range of state of Art Products.

.

All Amwill Healthcare products are bio-compatible (i.e. formulated with substances equivalent to the skin),tested under the most prestigious dermatological research institutes.

Superior production conditions, meticulous quality control and efficacy testing ensure superior products.